Style Points is a weekly column about how fashion intersects with the broader world.
There's a memorable photo of Dame Vivienne Westwood, her towering platform heels edging their way out of a gilded frame, a painting come to life. It was a promotional stunt for the designer's Swatch collaboration in 1992—and it seems like the image that almost all exemplifies her. After Westwood's passing on Thursday, social media was rife with more traditionally "punk" imagery of Westwood, including the no-underwear ensemble she wore to just accept her OBE that very same 12 months. That's fair, on condition that Westwood is the style figure most closely related to the punk movement. She dressed the Sex Pistols and Bow Wow Wow's Annabella Lwin during her relationship with each bands' manager Malcolm McLaren, and brought the music's DIY spirit to her designs, festooning T-shirts with safety pins and jackets with bondage straps.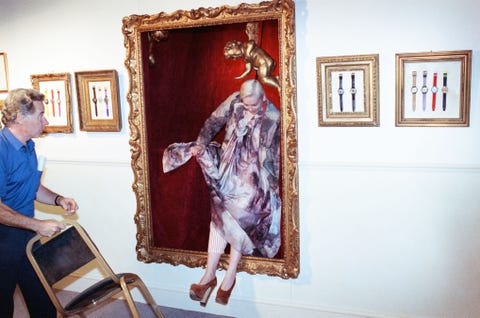 Westwood promoting Swatch in 1992.
Mirrorpix
But to cut back Westwood to a human anarchy symbol is to do her a disservice. Behind that punk edifice was a lady who knew enough about tradition to shatter it. While questioning empire, Westwood used a few of its hallmarks as her constructing blocks; mixed in with the revolt, there was reverence. By the '80s, her references included Old Master paintings, corsets, and crinolines (which she transformed into the notorious "mini-crini"). Once I met Westwood in person for the primary time, an experience akin to seeing a historical figure come out of a museum-worthy frame, she immediately identified the dress I used to be wearing as being inspired by a Frans Hals painting. I soon found that she was more all in favour of talking about Gainsborough than gossiping about fashion, and that she encouraged design students to repeat classic artworks as a part of their training.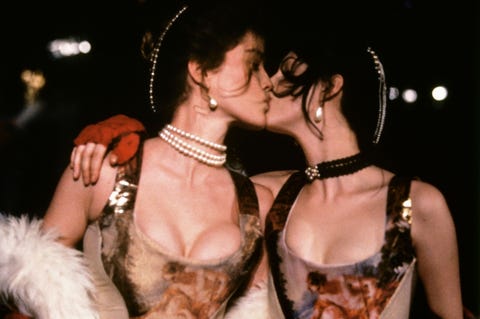 Westwood's corsets and pearl necklaces are still fashion-insider obsessions.
John van Hasselt – Corbis
There's a reason her vintage pieces still go viral, finding fans in Bella Hadid, Dua Lipa, and FKA Twigs. Westwood's work had almost nothing to do with whatever current trends were crowding the runway, but relatively along with her own personal obsessions. She was deep in Victorian and Regency fashion while others were pushing bandage dresses. Her collections might be inspired by pirates, witches, dandies, or the heroines of Watteau paintings. She found ways to make even the staidest of British standbys—tartan, Harris tweed, and Sloane Ranger garb—look subversive.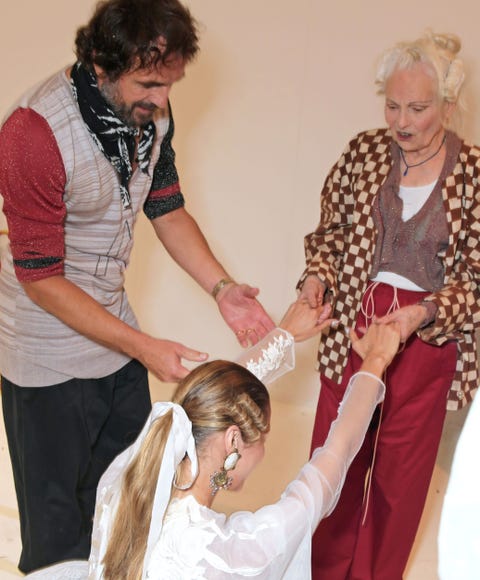 Bella Hadid bowing all the way down to Westwood at her spring 2020 show.
David M. Benett
Westwood's women sported cleavage-spilling, cherubim-flecked corsets or teetered on chopines, but they all the time looked completely on top of things. Her supermodel moments were legendary: Carla Bruni went L'Origine du Monde mode in a fur G-string (Westwood would later resign fur). Kate Moss ate ice cream topless in a tricorn hat. Linda Evangelista swanned around in an 18th-century-style green gown. Naomi Campbell toppled from her sky-high heels, only managing to turn out to be more legendary in the method.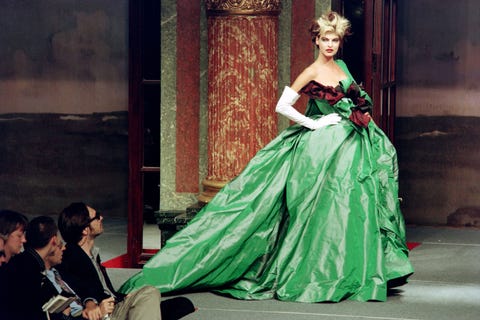 Linda Evangelista in a gown from Westwood's Les Femmes collection for spring 1996.
PIERRE VERDY
Her mastery of tailoring (something she credited to her British background, telling me "I feel there's something in your bones" if you're an English designer) ensures that her pieces still flatter, shock, and surprise. They feel like pieces of fashion history, but thankfully, not the type that must molder behind museum glass.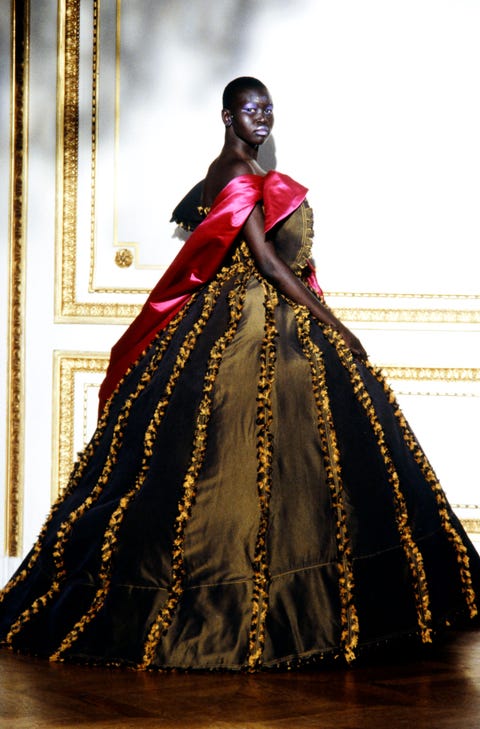 Alek Wek in Westwood's spring 1998 show.
Penske Media
Perhaps probably the most punk thing about Westwood was the way in which she approached fashion and politics. Before the arrival of the designer-as-activist, she was warning us about climate change, speaking out against fracking, supporting controversial figures like Julian Assange, and interesting in media-savvy stunts to attract attention to her pet causes. And because the person on the helm of the rare woman-led, independent brand in fashion on the time, she was a feminist inspiration.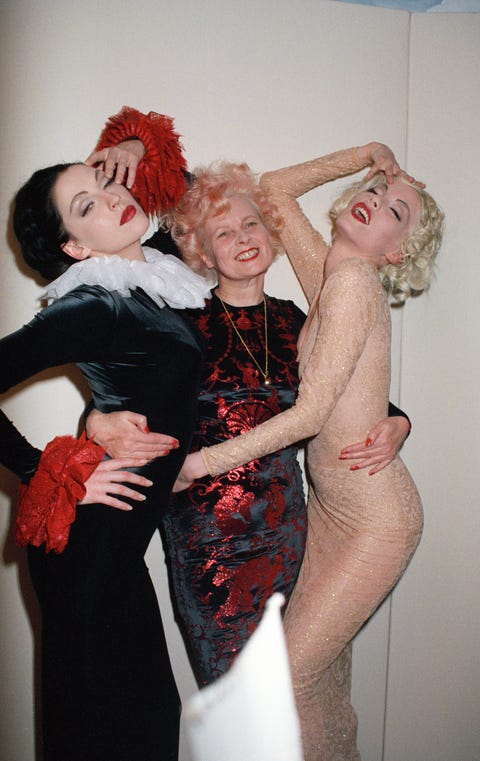 Backstage at London Fashion Week in 1992.
Dave Benett
But, perhaps in a gesture of English modesty, or considered one of punk defiance, she was reluctant to just accept any of those labels after I asked her about them onstage as she accepted the André Leon Talley Lifetime Achievement Award from SCAD. To borrow the name of considered one of her legendary store concepts, she was a seditionary to the tip. Our industry was considered one of the numerous things she refused to take too seriously. As she said that day, "I don't pretend fashion is a few holy thing."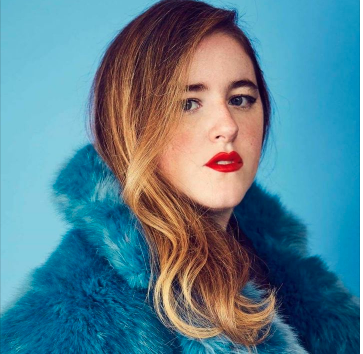 Véronique Hyland is ELLE's fashion features director and the creator of the book Dress Code. Her work has previously appeared within the Latest York Times, the Latest Yorker, W, Latest York magazine, Harper's Bazaar, and Condé Nast Traveler.