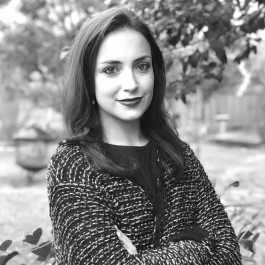 On the Wednesday funeral of 29-year-old Tyre Nichols, Vice President Kamala Harris offered words of support for his family and the opposite mourners who showed as much as pay their respects. "We're here to have fun the lifetime of Tyre Nichols," Vice President Harris began. Addressing his parents, Rodney and RowVaughn Wells, she said: "We mourn with you."
On January 7, Nichols was driving in Memphis, when he was pulled over for a traffic stop. After being brutally beaten by cops, Nichols died three days later. A shocking video of the incident went viral last week, stunning the nation. Five Memphis cops have since been fired and charged with murder within the death of Nichols.
At his funeral, Rev. Al Sharpton delivered an emotional eulogy and called for justice. The service began with several musical performances and remarks from several of Nichols' siblings.
This content is imported from twitter. It's possible you'll give you the option to search out the identical content in one other format, or you could give you the option to search out more information, at their site.
'This can be a family who lost their son … through an act of violence by the hands, and the feet, of people that had been charged with keeping them protected.'
Watch Vice President Kamala Harris' full remarks on the funeral of Tyre Nichols in Memphis on Wednesday. pic.twitter.com/DuUM3eZXw8
— NowThis (@nowthisnews) February 1, 2023
Vice President Harris, who reportedly spent half an hour on the phone along with his parents before the funeral, spoke for several minutes in regards to the collective grief the country feels. "Moms around the globe, when their babies are born, pray to God after they hold that child, that that body and that life will probably be protected for the remaining of his life," she said. "Yet we've got a mother and a father who mourn the lifetime of a young man who ought to be here today. They've a grandson who now doesn't have a father. His brothers and sister will lose the love of growing old with their baby brother. After we have a look at this case this can be a family that lost their son and their brother through an act of violence by the hands and the feet of people that had been charged with keeping them protected."
She continued, "When I feel in regards to the courage and the strength of this family, I feel it demands that we speak truth. And with this I'll say this violent act was not in pursuit of public safety. It was not within the interest of keeping the general public protected. One must ask: Was not it within the interest of keeping the general public protected that Tyre Nichols could be here with us today? Was he not also entitled to the appropriate to be protected? So once we speak about public safety allow us to understand what it means in its truest form. Tyre Nichols must have been protected."
Vice President Harris then called for motion, specifically for the passage of the George Floyd Justice in Policing Act, which was introduced in 2020 and nevertheless in 2021. "As vice chairman of the US, we demand that Congress pass the George Floyd Justice and Policing Act," Harris said. "Joe Biden will sign it. We must always not delay and we is not going to be denied. It's non-negotiable."
With Rev. Al Sharpton by her side, Vice President Harris closed her remarks by quoting considered one of her "favorite" verses in scripture, Luke 1:79: "God will help us to shine a lightweight upon those that sit in darkness and within the shadow of death, to guide our feet in the best way of peace," Harris said, adding: "Let our memory of Tyre shine a lightweight on the trail toward peace and justice."
Senior Editor
Rose is a Senior Editor at ELLE overseeing features and projects about women's issues. She is an completed and compassionate storyteller and editor who excels in obtaining exclusive interviews and unearthing compelling features.