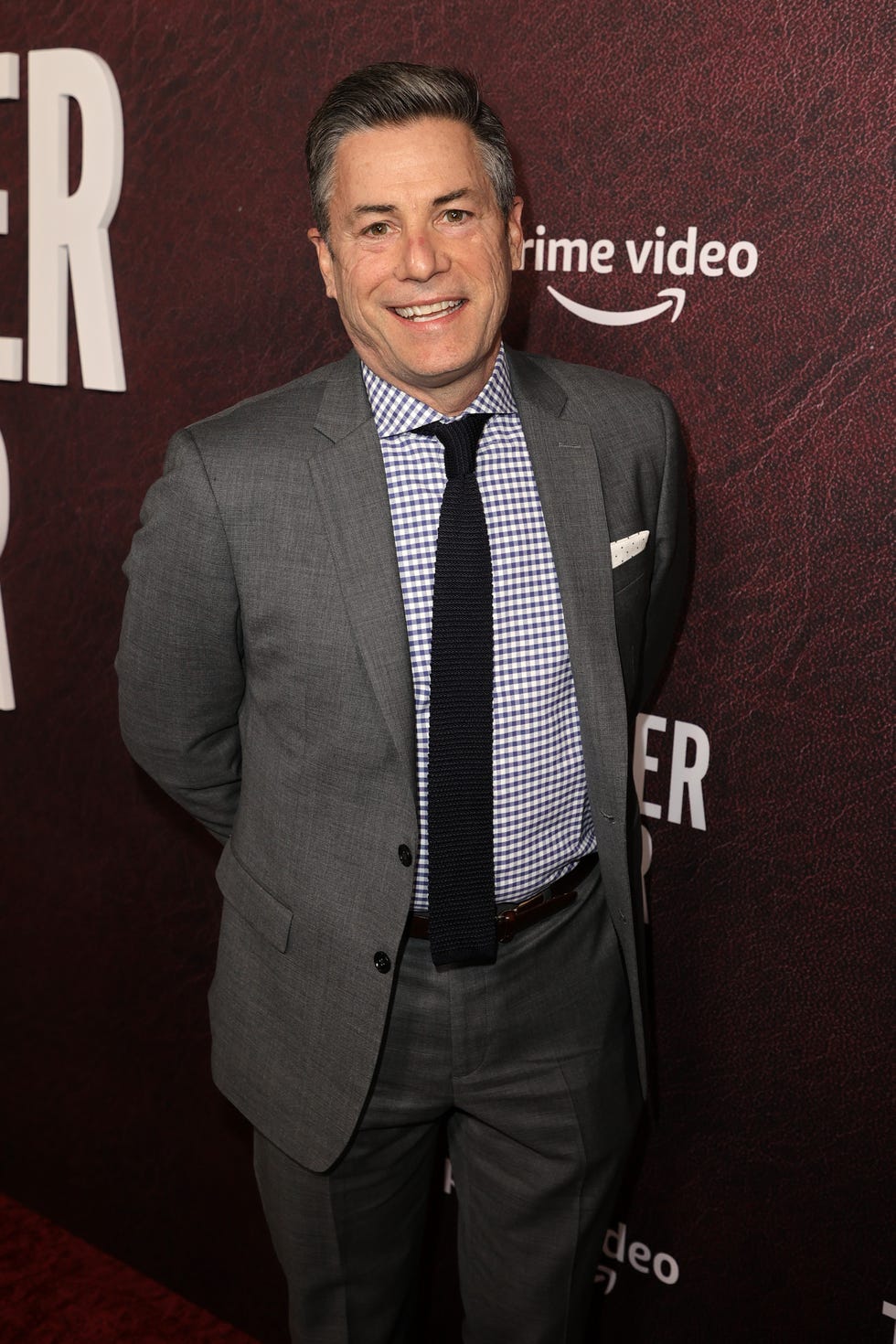 The ghostwriter for Prince Harry's tell-all memoir, Spare, is clearing the record.
In a latest essay published by the Latest Yorker, J. R. Moehringer—also the writer of The Tender Bar—opened up about writing the book with the Duke of Sussex for 2 years. The essay illuminates his close relationship with the royal, from the fight that just about ended their skilled relationship to what it was wish to temporarily live with Harry and Meghan Markle of their California home.
Moehringer recalls a late night Zoom session with Harry to go over the book's edits. The 2 reached an impasse over a particular section within the book, wherein Harry is within the midst of a brutal military training that simulates the experience of being kidnapped and tortured by terrorists. He's beaten, starved, stripped, and—at one point—the pretend captors hurl insults at him, one in every of which is a "vile dig" at his late mother, Princess Diana.
Harry insisted that this a part of the book end with a witty comeback he hurled back on the captor, but Moehringer disagreed.
Although this wasn't the primary time that Harry and I had argued, it felt different; it felt as if we were hurtling toward some form of decisive rupture, partially because Harry was now not saying anything. He was just glaring into the camera. Finally, he exhaled and calmly explained that, all his life, people had belittled his mental capabilities, and this flash of cleverness proved that, even after being kicked and punched and deprived of sleep and food, he had his wits about him.
Ultimately, Moehringer convinced the royal to exclude the witticism from the passage, arguing that it unnecessarily detracts from the story's narrative power. Harry relented, then cheekily joked to the author afterwards, "I actually enjoy getting you worked up like that."
J.R. Moehringer
Kevin Winter//Getty Images
Despite the occasional editorial disagreements with Harry, Moehringer wrote that his impression of the prince was generally a positive one.
"I just liked the dude. I called him dude immediately; it made him chuckle," he said. "I discovered his story, as he outlined it in broad strokes, relatable and infuriating. The way in which he'd been treated, by each strangers and intimates, was grotesque."
The writer added that the 2 bonded of their shared grief over their moms; Moehringer's mom had recently died when he and Harry first met.
"I wondered if we'd have any chemistry. We did, and there was, I feel, a surprising reason. Princess Diana had died twenty-three years before our first conversation, and my mother, Dorothy Moehringer, had just died, and our griefs felt equally fresh," he wrote.
He later added, "Looking back, though, I feel I selfishly welcomed the thought of with the ability to speak with someone, an authority, about that never-ending feeling of wishing you may call your mom."
Moehringer stayed with Harry and Meghan at their Montecito home multiple times over the course of writing the book—once accompanied by his wife and youngsters, and twice by himself.
He noted that "Harry won the guts of my daughter, Gracie, along with his vast Moana scholarship; his favorite scene, he told her, is when Heihei, the silly chicken, finds himself lost at sea."
Moehringer stayed within the couple's guesthouse, "where Meghan and Archie would visit me on their afternoon walks. Meghan, knowing I used to be missing my family, was endlessly bringing trays of food and sweets." The Duchess of Sussex also gifted toys to Moehringer's children.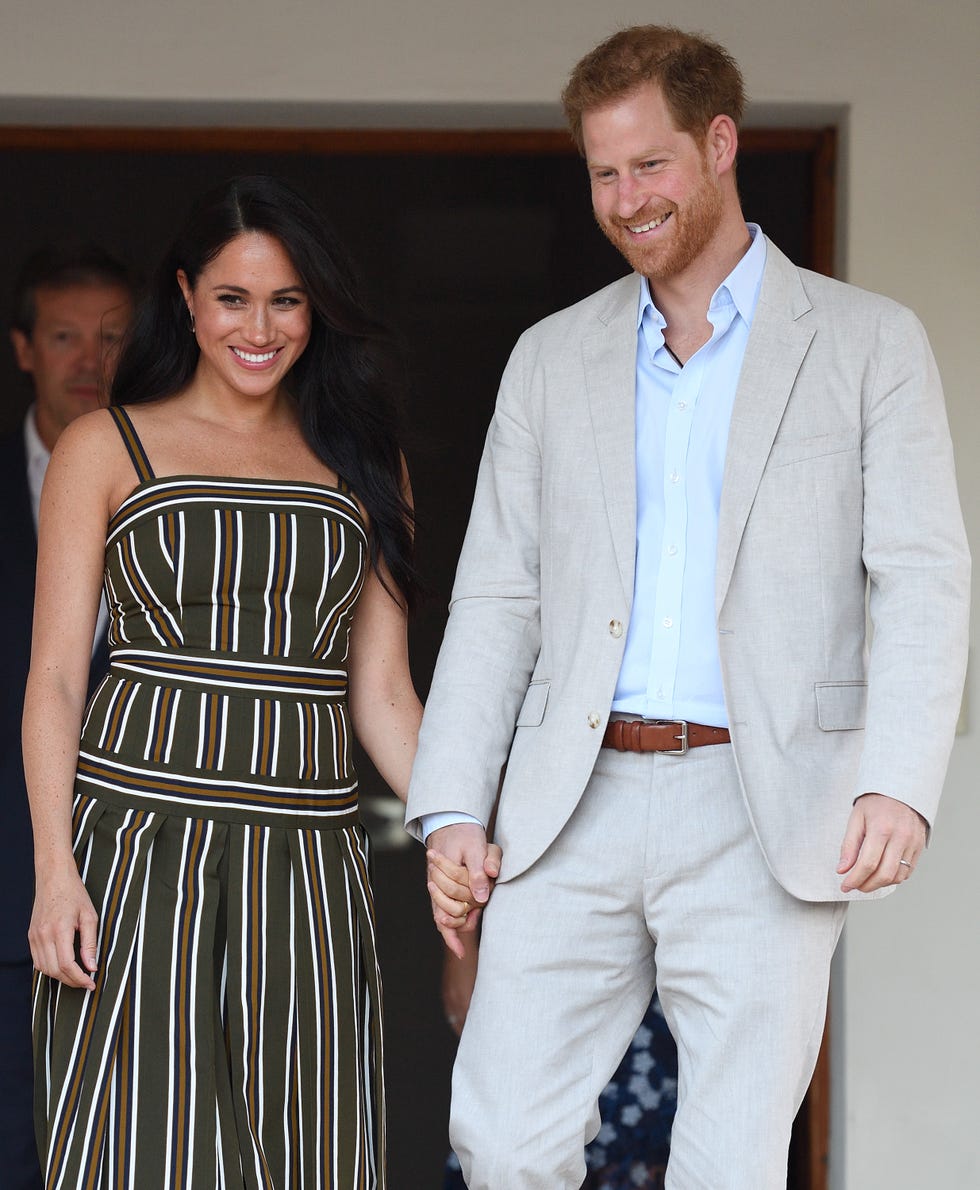 Pool/Samir Hussein//Getty Images
When someone leaked the news that Harry could be releasing a memoir and that Moehringer was ghostwriting it, the writer and his family were quickly hounded by the press. He described the terrifying experience of paparazzi following him and his wife as they dropped their son off at preschool, and of the limitless false headlines published about him that he felt powerless to correct. To specific his frustration over the general public scrutiny, Moehringer called up Harry.
It was like telling Taylor Swift a few bad breakup. It was like singing "Hallelujah" to Leonard Cohen. Harry was all heart. He asked if my family was O.K., asked for physical descriptions of the people harassing us, promised to make some calls, see if anything could possibly be done. We each knew nothing could possibly be done, but still. I felt gratitude, and a few regret. I'd worked hard to know the ordeals of Harry Windsor, and now I saw that I understood nothing. Empathy is thin gruel compared with the marrow of experience. One morning of what Harry had endured since birth made me eager to take one other crack on the pages in "Spare" that talk concerning the media.
Moehringer also reflected on Harry's true intention for publishing Spare.
"While I at all times emphasized storytelling and scenes, Harry couldn't escape the wish that Spare is perhaps a rebuttal to each lie ever published about him," he said. "He knew, in fact, that some people could be aghast at first. 'Why on earth would Harry discuss that?' But he had faith that they might soon see: because another person already talked about it, and got it mistaken."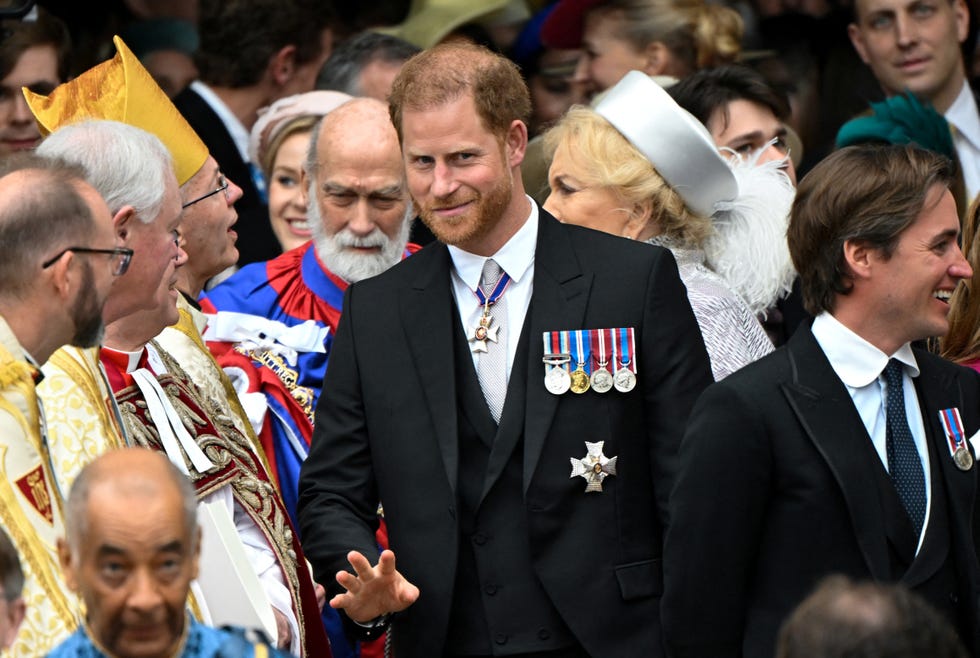 WPA Pool//Getty Images
Harper's Bazaar previously reported that the royal family felt "rattled" following the book's January release.
"There was a sense that whatever Harry said in his book would just be news today, gone tomorrow," a palace insider told Harper's Bazaar on the time. "Nonetheless, the extent of detail given within the book about specific relationships with the media has put all of it under the microscope now."
A source moreover said that Prince William—who faces several damning allegations in Spare, including instigating a physical fight with Harry after a fight about Meghan—felt "devastated."
"He is not ignoring the things his brother has shared," the source shared. "The dust must settle, but … this has been food for thought."
Harry was recently in London for the coronation of his father, King Charles III. Meghan and the couple's two children, Archie and Lilibet, didn't join him.
Digital Associate Editor
As an associate editor at HarpersBAZAAR.com, Chelsey keeps a finger on the heart beat on all things celeb news. She also writes on social movements, connecting with activists leading the fight on staff' rights, climate justice, and more. Offline, she's probably spending an excessive amount of time on TikTok, rewatching Emma (the 2020 version, in fact), or buying yet one more corset.