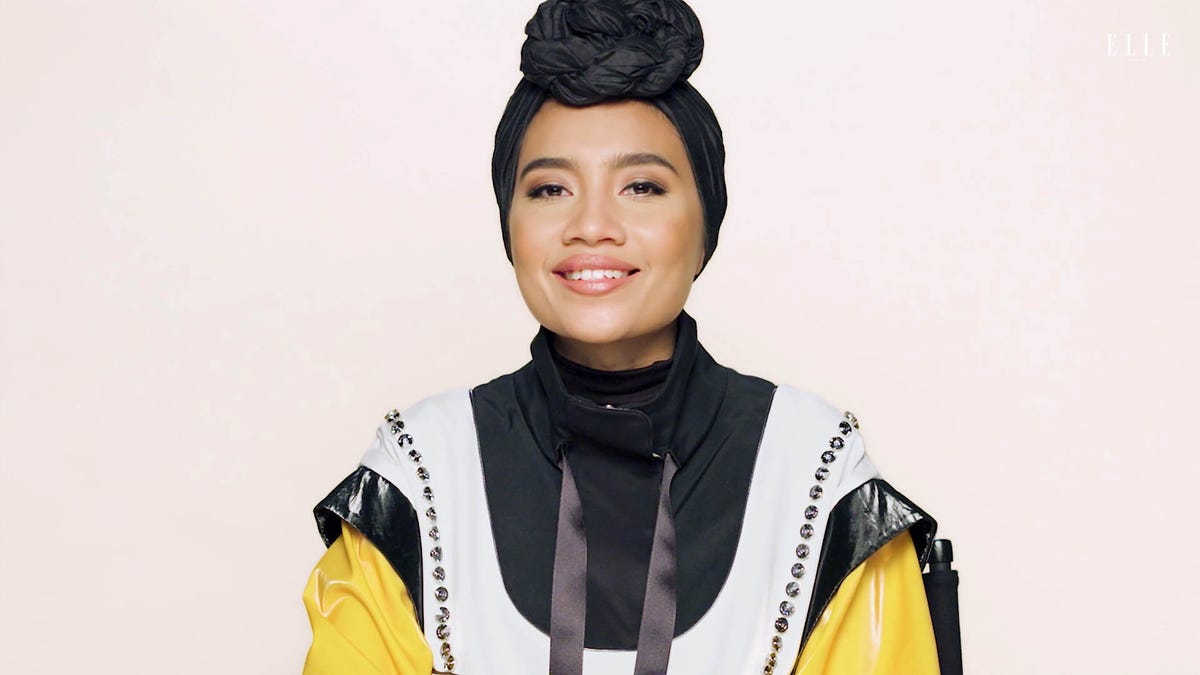 Ellen von Unwerth is having a glitter emergency.
The acclaimed fashion photographer is hours from opening her latest exhibit—"This Side of Paradise," a retrospective at SCAD FASH in Atlanta—and her custom black metallic paneling is nowhere to be found. "Apparently it got lost in Korea," shrugs Unwerth, who favors slim black suits that make her appear like a lion tamer. "So that they brought a bunch of hot pink glitter to the museum as an alternative. The SCAD students sprayed it on the partitions themselves. Like, a billion pieces of pink glitter. A bomb of it. They made it beautiful regardless that it was [a] crazy [amount] work, so now we've the show."
"The show" accommodates dozens of the German snapper's original photographic prints, including iconic portraits of Paris Hilton and Christina Aguilera, together with va-va-voom close-ups of lacquered lips and unlaced corsets that helped construct von Unwerth's popularity for air-kissed imagery that mixes frothy decadence with hints of deviance.
More From ELLE
play iconThe triangle icon that indicates to play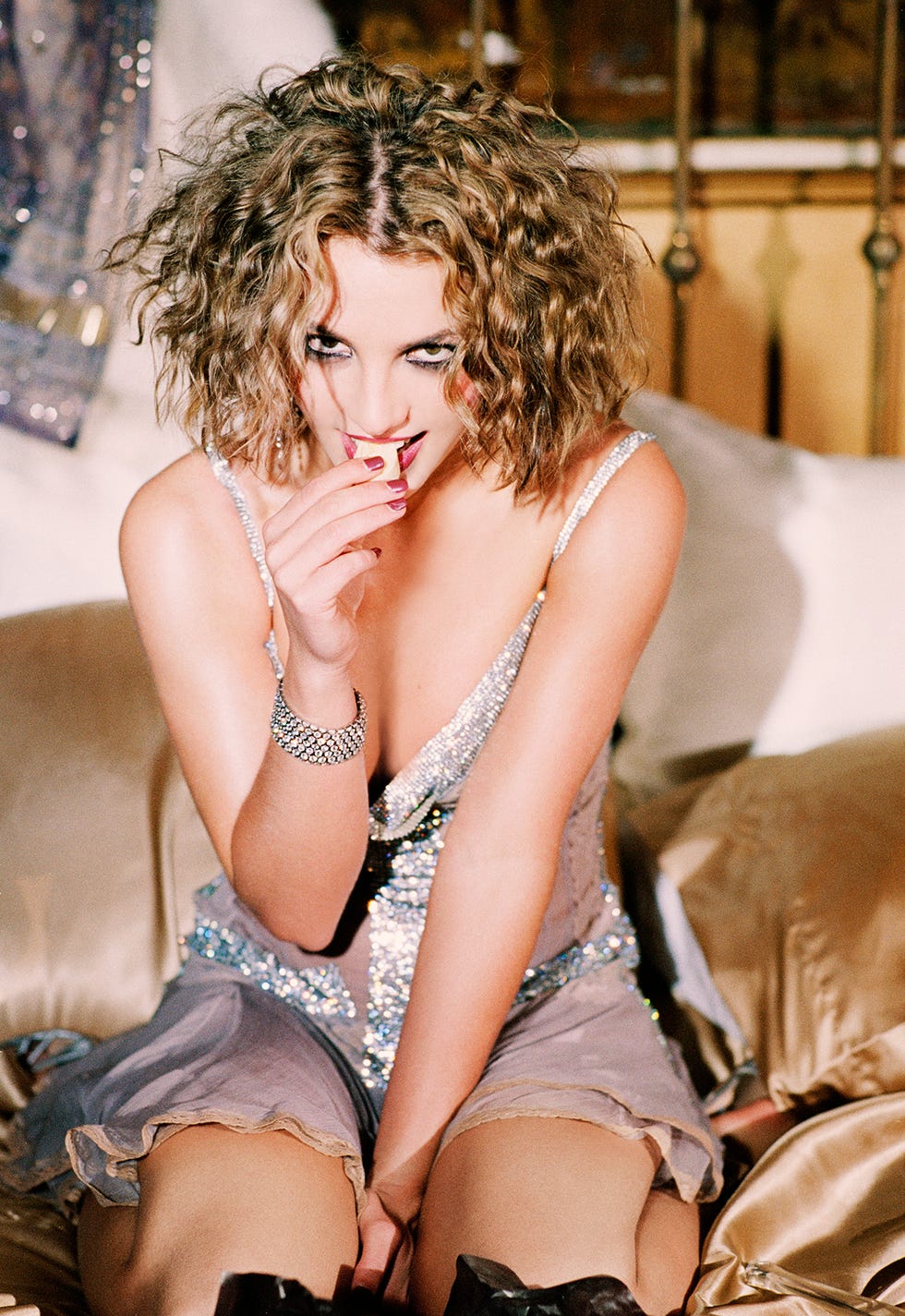 Britney Spears, shot by Ellen von Unwerth.
Art Partner
"I all the time make up a story for my pictures," says the 69-year-old. "It's like, 'This girl goes to a celebration, but then she spills all of the champagne,' or 'This girl has a wealthy boyfriend, but it surely goes bad, so she needs a job and finally ends up walking dogs throughout Paris. However the dogs find yourself walking her.' For me, the sweetness all the time happens when something goes a bit bit unsuitable." (That features the Great Atlanta Glitter Emergency. "It's even higher since it's hand-done," she says. "Now, it's lots like a diamond.")
Born in war-bombed Frankfurt, von Unwerth became a magician's assistant in highschool before becoming a business model. "They all the time wanted me for hair products," she smiles. "I did have very beautiful hair." But she was way more fascinated by the opposite side of the camera. "That's where you had control!" she laughs. On a modeling trip to Kenya, she brought her small camera along and got here back with portraits of the local Maasai women that earned her a six-image spread within the French magazine Jill. Campaigns with the British activist and designer Katharine Hamnett followed.
However the photographer's major break got here from this very magazine. "[ELLE] called me and said, 'There may be this nice German girl, such as you! Possibly go take some pictures of her at her house.'" That's how von Unwerth ended up meeting Claudia Schiffer in 1989, sensing she might be greater than "just the great girl round the corner," and styling her like Brigitte Bardot. The resulting ELLE photos convinced Guess to provide them each a campaign, and the remaining is fashion history.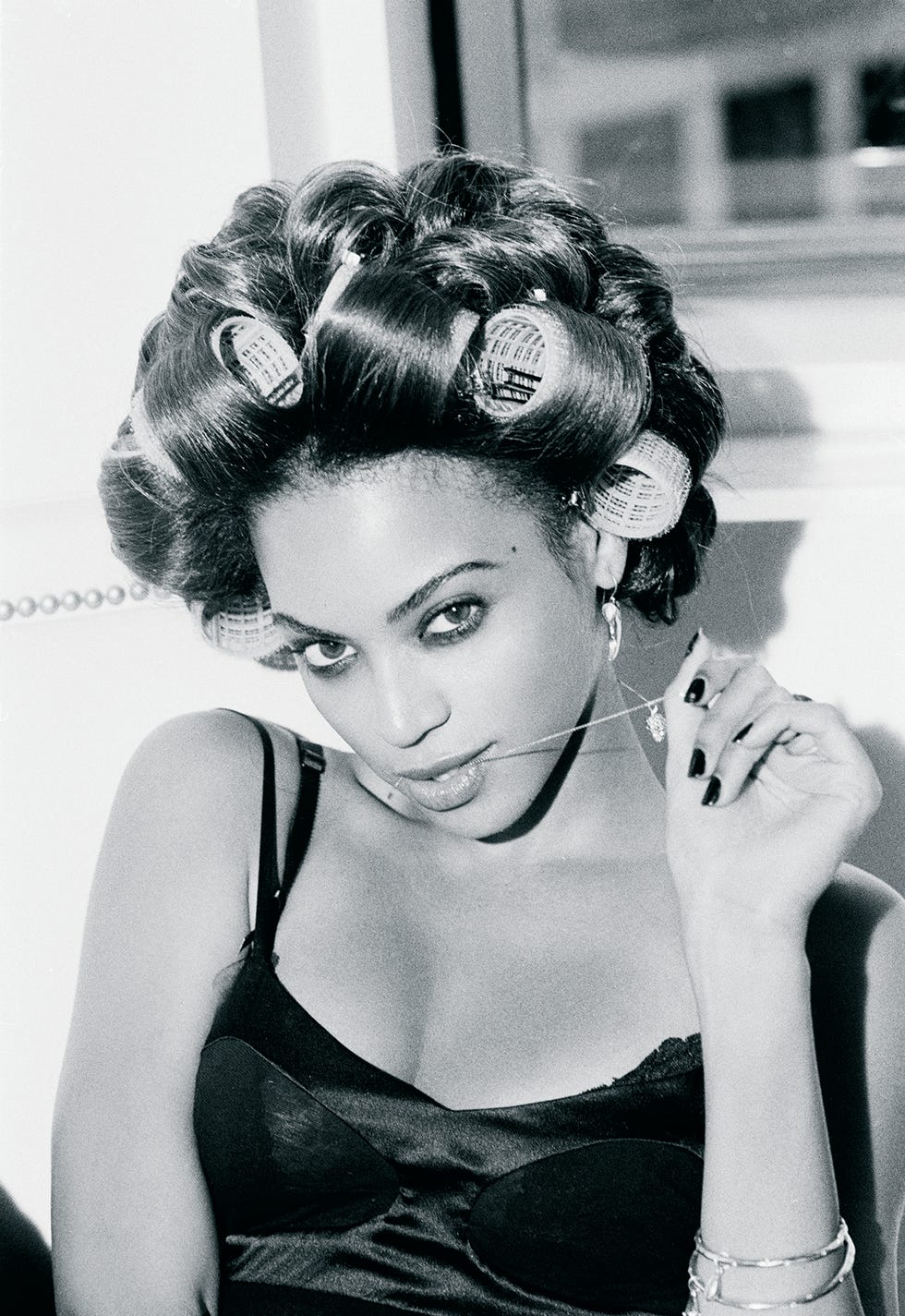 Beyoncé, shot by Ellen von Unwerth.
Art Partner
Von Unwerth credits her revealing imagery to the on-set camaraderie she cultivates with women like Beyoncé, Lana del Rey, and Bella Hadid, all of whom she shot originally of their stardom. "Because I used to be a model, and, you recognize, a lady, I do know what it's like for people to only let you know where to go and what to do. As a model, they never let me move around on a set, so now I all the time want movement, and music, and fun…and I never say, 'You look bad.' No. I say, 'Great!' and that permits them the liberty to be great in their very own way."
That's what happened in 2003, when a 21-year-old Britney Spears was in her Toxic era of ice blonde hair and glossy vinyl bodices. Posing at Nell's nightclub (RIP!) in downtown Manhattan, the pop star's cavalcade was gunning for a '50s pin-up look until von Unwerth took matters into her own hands. "Yes, the fifties are great, but I said to her, 'No one has seen a Britney within the '20s. It would look so beautiful, like a Berlin nightclub in a dream. And it is going to be great because, you recognize, you'll look different…now Britney, she is great. She has style! So she allow us to style her like a silent film actress, and she or he looks so vulnerable, so soulful. It was an excellent shoot because she faced herself within the mirror. She is gorgeous and she or he is brave."
The photographer urges other women to be brave, too—especially when it looks as if everyone seems to be gunning for a similar opportunities at work or in a creative field. "There's all the time going to be competition, and competition is in all places in life, with everybody," she says. "I believe even my gardener is jealous of the opposite gardener. In fact it's a challenge, but in addition, it drives you. It pushes you to say, 'What am I actually good at? Let me explore more and check out harder.' Jealousy also helps you to say 'who gives a shit about them, I'm going to work on me.'" She laughs, occurring to explain being a successful woman amongst others as "a pain, but when it pinches you, it wakes you up a bit. The pinch gets you moving. So that you say 'thanks,' and you think it's good."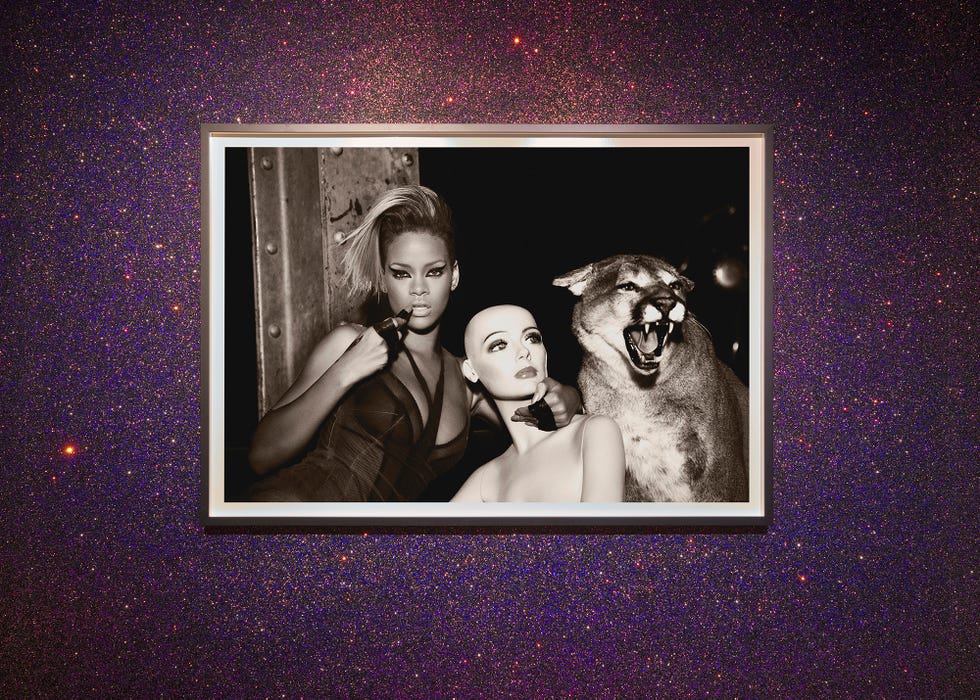 A print by the artist… and glitter.
Colin Douglas Gray
Those in Atlanta can see von Unwerth's SCAD FASH exhibit through Jan. 8, 2024. Meanwhile, Manhattan dwellers can visit the photographer's prints at Verōnika, the gilded effective dining hangout that's just named her its debut Artist in Residence. But first, von Unwerth has a date with some SCAD graduate students—at a close-by Atlanta strip club. "They created these very inventive clothes, and so I believed, why not go shoot them [there]? Once I'm home [in Paris], I don't really go to parties—I prefer to only get to bed on time. But I'm here, and sweetness is sort of a magnet. It pulls you sometimes. You don't even need to know why."
As I wrap up our interview, von Unwerth gives me the customary European double kiss. Hours later within the mirror, a stray fleck of glitter continues to be stuck to my cheek.

Editor at Large, ELLE.com
"Her beauty and her brain go not together." —William Shakespeare