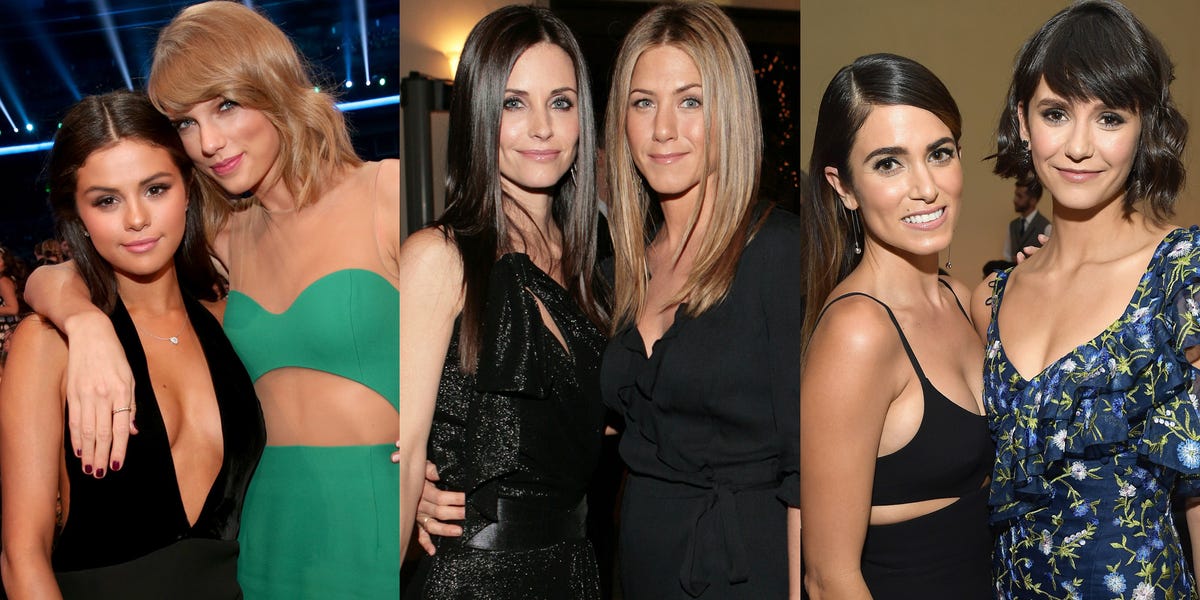 Aniston and Pitt had began dating in 1998, were engaged by 1999, married in 2000, and split in 2005; years later, some fans are still waiting for a reunion. But before this fan-favorite romance kicked off, Paltrow previously dated the actor from 1994 to 1997, and was even engaged to him in 1996.
Jen had high praise for Paltrow's style and personality in a 2014 interview with Allure: "I've known her a protracted time. That woman has got style to the moon and back. Chic, effortless, gorgeous. This sums us up. Look, I'm in a T-shirt, jeans, and 400-year-old shoes, and this one is just, like, to a T. She's at all times been sweet to me."
The actress was considered one of the various stars attending Paltrow's engagement party (to Brad Falchuk) this weekend in LA.